MEET THE UNCOMMEN TEAM

STAFF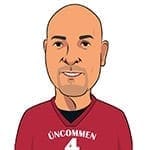 TJ is the Creative Director of UNCOMMEN and CEO of Studio490. With over 25 years of experience in Graphic Design, Marketing & Website Design & Dev, Social Media Dev and Consulting, Studio490 considers itself to be a holistic business solution. As you will see from the level of our work, as well as our Client Testimonials, we are more than able to provide you with the right business solution for the right business goal. With our budget friendly services and ability to think around corners, you'll find yourself gaining ground on your to do list and surpassing your competition. Contact: tjtodd@studio490.com
Not Pictured:
Sam Casey is the Marketing Developer of UNCOMMEN and the CEO of Banyan Creative.
OFFICE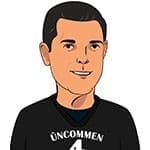 Greg Cash is the Chairman of UNCOMMEN.  As a couple, Greg and Amanda desire to see families changed by men becoming uncommon in all areas of their lives. Their passion is to see a decrease in the number of fatherless homes.  Greg has served entrepreneurs and high net worth families since 1997 after graduating from the University of Virginia with a BA in Economics. Greg is a Certified Financial Planner, also holds the title of Business Financial Advisor within his firm. He lives in Charlotte, NC with his wife Amanda, son Graham and daughter Lillian.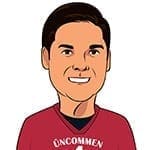 Chris Knight volunteers his time as the Secretary and Treasurer of UNCOMMEN. Full-time, Chris is the Managing Director & Senior Wealth Advisor for Cornerstone Financial Planning. He is committed to seeing a million men move into the lives of their wives, children and as leaders. Prior to CFP, Chris spent nearly a decade serving high net worth families as a Financial Advisor and Certified Financial Planner™ for Ronald Blue & Chris graduated from the University of North Carolina – Charlotte with a degree in Finance. He attends Christ Covenant Church in Matthews, NC where he serves as a Deacon and Board member for the collegiate ministry Campus Outreach. Chris and his wife, Kali, have two daughters, and live in Matthews, North Carolina.
Not Pictured:
Board Members Danny Merlin and Bryce Elliot.
MASCOT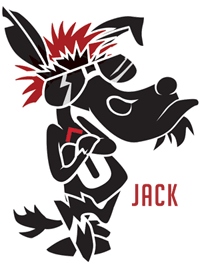 Meet Jack. He's our mascot. Have fun with him. Make fun of him. Just don't be him. He's open for booking!
contact: info@uncommen.org